This is one of those things I see on the roadside. As I drive past I wonder what is that? I like to turn around if I have time and take a few photos.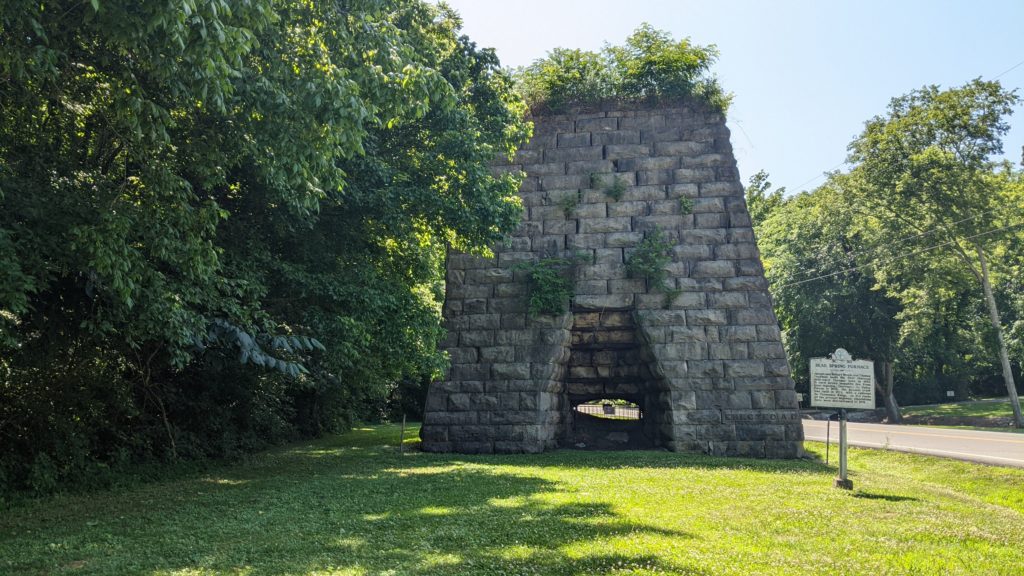 The historical plaque next to the stone structure states:
Joseph and Robert Woods and Thomas Yeatman built the first charcoal cold-blast furnace here in 1830. It used brown hematite ore from local deposits. Destroyed by Union forces in 1862, the present stack was built in 1873, with a railroad to Tennessee Ridge, on the route of the present highway. Operations here were discontinued in 1901.

National Register of Historic Places plaque (2022)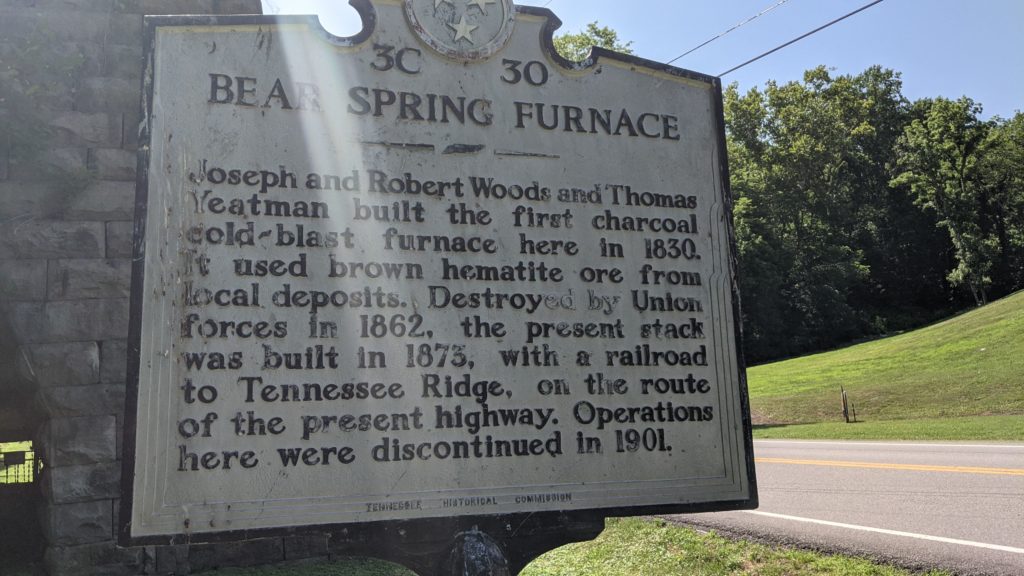 According to the listing at the Library of Congress, furnaces like this produced the highest quality iron. Tennessee ranked fifth in iron production at the end of the 19th century.