I have been working as a technician since 2017. I have completed work orders in Paducah, KY but I have never had a reason to go across the Ohio river into Illinois. April 7th was my opportunity.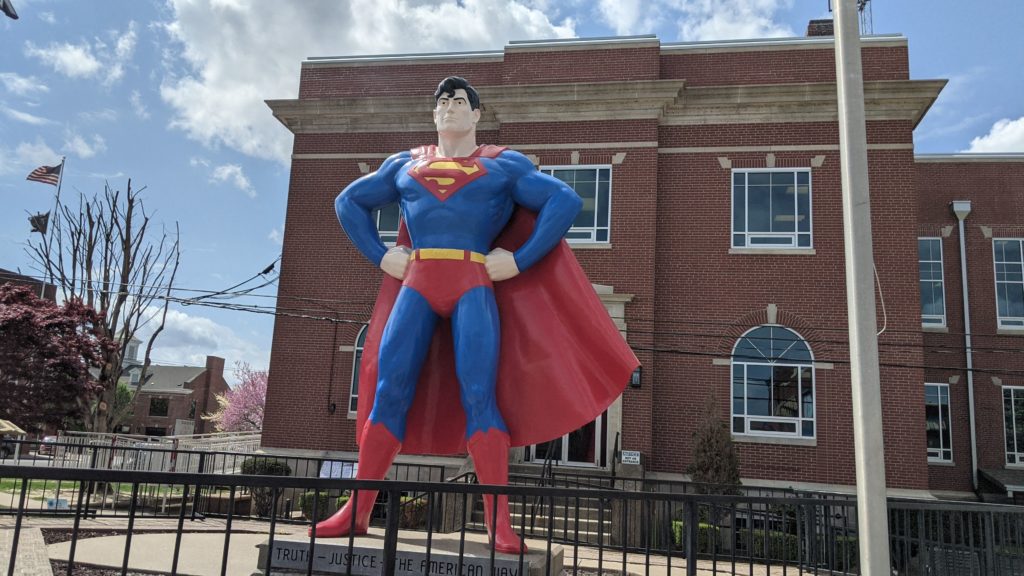 The big Superman statue is 15 feet tall and weighs 2 tons. The statue is awesome and I love that it exists. Superman briefly wore a stupid and pointless medical mask during 2020, but when I visited I was very pleased to see that it had been removed.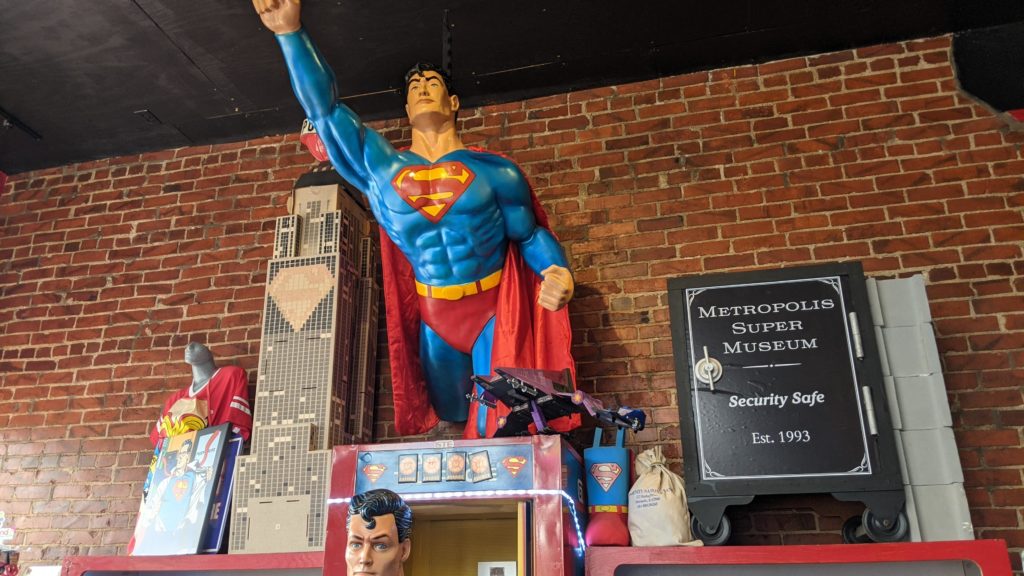 The SuperMuseum is located right next door in the town square. The store is operated by super geek Jim Hambrick. If I didn't have the work appointment later I would have paid for a museum ticket. I will look forward to seeing the museum next time.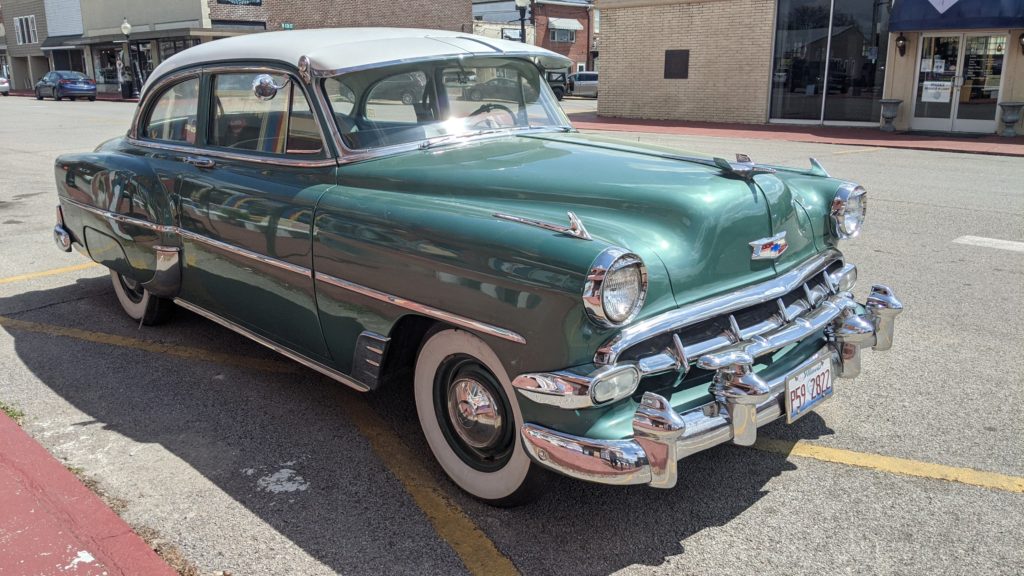 There is a 1954 Chevrolet parked in front of the museum that I think represents the famous comic panel showing Superman throwing a 1950's car.